Office phone call waiting messages/music on hold
Gartner research shows that even the most effective contact sales centers have phone callers waiting for an average of 36 seconds. At Captivate Connect we analysed nearly 4 million phone calls placed on hold in three continents, across different industries. The average call wait time was 45 seconds for medium-sized businesses. Phone calls to sales lines waited less, while calls to service, support or admin extensions waited longer. Of the three main communications channels with customers, less than one percent of customer experience (CX) budgets are spent on the telephony channel despite the fact that 33% of business is done on the phone. In summary, improving interactive phone audio options for on-hold phone call waiting clients will reduce phone call abandonment. (hang-ups = loss of business). Phone audio options include: interactive music on hold with a choice of music which doesn't always start at the beginning of a track. On-hold messages which automatically update with events such as your holiday close/open dates (no more Christmas muzak in February), podcasts, radio news, quiz, even videos on-hold.
Different messages everyday
The daily updates delivered automatically by Captivate keep your phone callers' wait time interesting and engaging.
Deviceless
Captivate On Hold has cloud based dynamic Music On Hold solutions for most voice platforms. From PBX and Hosted/VoIP through to Unified Communications, you will benefit from Captivate's MoH solutions.
CUSTOM message OR MUSIC?
Whether you want branded messages about your business or just music alone that doesn't play from the beginning every time, Captivate is the answer
DESIGN YOUR PERFECT PLAN
Build your perfect business on hold message and music mix with Captivate.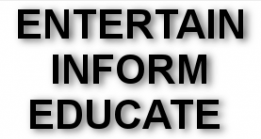 Request a phone demo or get in touch
Which of our innovative phone audio technologies are you interested in?