PHONE TEXT A PODCAST SERVICE AUSTRALIA
Podcasts are an efficient way of conveying information about your Australian business services/products. When do your potential customers have time to listen to your podcasts? Utilize the time that was previously wasted phone call waiting on hold to your business advantage and theirs utilizing Captivate's Podcast delivery service by phone option.
If your phone call wait times are more than a minute, then you have the time to entice a waiting phone caller to start listening to your podcast. That's preferable to listening to boring music while phone call waiting waiting. As we only have 15 seconds to grasp a phone caller's attention, the first 15 seconds will be attractive enough to entice phone callers to request the link to the full podcast for later. This is in case you answer their call earl. Not only will you transfer information, you will delight the waiting phone caller who was expecting to be bored listening to muzak.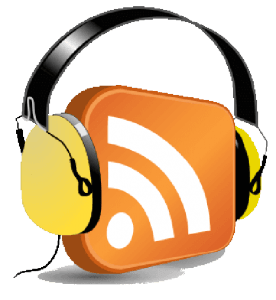 PODCAST PRODUCTION SERVICE AUSTRALIA
All you need do is to provide Captivate's Australian voice script writers with some facts for them to write Podcasts for your business.  You approve, they record, edit and mix, create the link and set up the TEXT me a Podcast functionality.
PODCAST REPORT
Every business weekday morning you will receive a report of the mobile numbers which requested which podcast or brochure. The phone analytic data report is clear.
Having a bank of Podcasts pre-recorded and switched around will ensure peak customer engagement and the best Customer Experience is maintained.
Once Captivate has analysed the phone call wait times for you, we will recommend the best cloud phone technology services in Australia for your business to ensure the right service for your business.
FAST PODCAST SERVICE SETUP
Most telcos in the world used Broadsoft hosted platforms. Captivate is an official Broadsoft solutions partner. This means we're fast to set-up your entertaining, informative, educational podcast delivery service for phone callers to your business.