Reduce phone call hang up rates for Australian government agencies such as Centrelink, call centres and business organisations.
'If we can't reduce Centrelink's phone call hangup rates, Captivate would refund our phone technology fees!'
Perth-based technology company, Captivate On Hold, is volunteering its phone caller engagement expertise to help Centrelink weather the complaints crisis in unanswered phone calls – 42 million calls in 10 months, according to evidence presented at a Federal Government Senate Estimates Committee.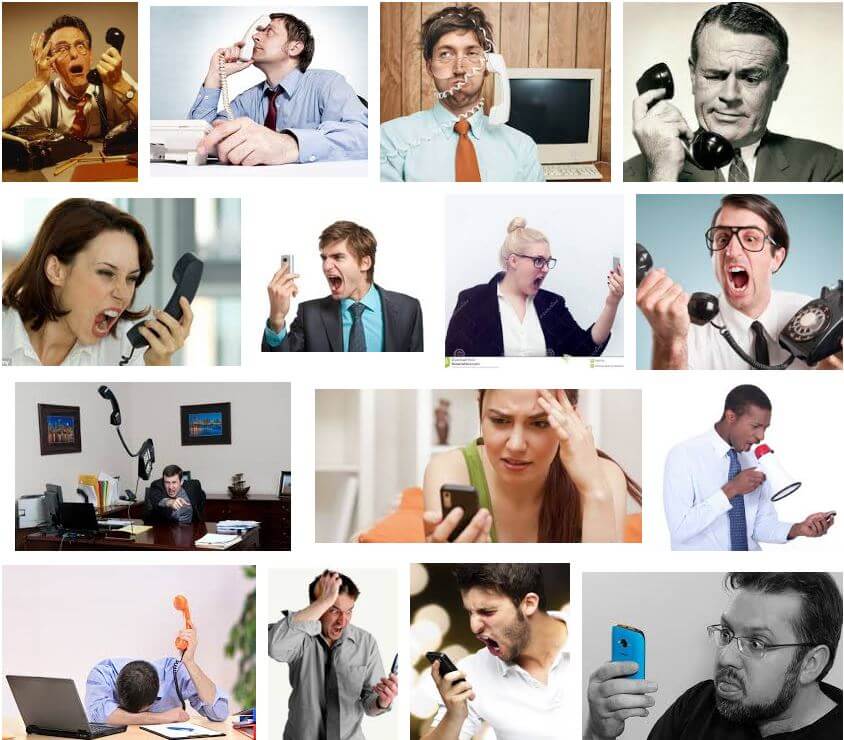 The already-fragile Centrelink's reputation has been collapsing under media reports of dismal customer service performance. More than 42 million phone calls have gone unanswered over the past ten months. Various factors have been blamed for this high phone call hang up rate by an Australian government agency, including apps that auto-dial, lack of staff and need for more funds.
"Centrelink, we are here to help," said Captivate On Hold's managing director, Mark Horwood. "In fact, just as Elon Musk (Tesla) offered his service to the South Australian government in the recent energy crisis, Captivate is more than happy to help Centrelink's phone services, and its clients. We can offer a good
On Hold service to them, within 60 days and – if their callers are not happier and abandoned calls not reduced after 6 months of implementation – we will refund 100% of our phone technology fees."
"I have no doubt Captivate can help reduce the frustration that Centrelink phone callers are often facing. Automated messages may also be able to assist with some of the basic Centrelink queries, thereby reducing some call lengths," Mr Horwood said. "Many services including Frequently Asked Questions can be automated, thereby freeing up Centrelink staff to focus on more extensive or difficult inquiries."
Automated phone call waiting, on hold services are usually static recordings that play repetitively when a caller is put on
hold but, Captivate's unique software solution 'connects' with the service providers' platform and presents phone audio that connects and engages with waiting, each time they are transferred or placed on hold. Additionally, there is no practical limit to the duration of phone audio. Phone callers have interactive options. They can choose whether to play a quiz and have some fun or they can select their own music genre to listen to while they wait on hold.
In the case of Centrelink, Captivate can develop content that answers basic questions that callers usually have.
Level 1: When a caller dials a Centrelink number, he/she can be asked to enter their age and what information they are looking for.
Level 2: Based on the demographic, relevant content will be played.
Case Studies: How Captivate Connect Can Help
Sam is a 22-year-old graduate who calls Centrelink. At level 1, he is asked to choose what service he is requires. Sam selects 'job seeker'. Now, he moves to level 2, where he hears an audio about the requirements, benefits he will receive and how to apply for the welfare program. Charlie, on the other
hand, is an immigrant looking for Medicare for his family and family benefits. He will select immigrant, as he is a family man applying for Medicare at level 1. At level 2, he will be told of the documents needed to apply for Medicare, benefits available, and from when it will be applicable. Since Charlie has another
query on family benefits, he will be redirected to level 1 where he selects family benefits and details about the program will be provided on level 2.
This way, most of the basic queries and questions about various social welfare schemes can be handled easily without having to put much pressure on the already over-worked staff. Captivate can offer various customisations based on Centerlink's requirements. These products will not only help Centerlink handle
the volume of inquiries better but also will help them collect valuable information and insights on who is applying for what welfare program and understand patterns and connections. As another benefit, waiting phone callers will be less frustrated, better informed and educated and will have their FAQs answered more quickly – reducing the need for hundreds of additional call centre staff.
Background:
http://www.abc.net.au/news/2017-06-02/42-million-calls-to-centrelink-received-the-engaged-signal/8581966?sf84360794=1
https://www.anao.gov.au/work/performance-audit/management-smart-centres-centrelink-telephone-servicesFor