Hosted Voice/Hosted PBX Phone Technology FAQ's
Why does phone audio always start at the same place?
The phone audio that your callers hear is saved on your service providers platform as a static file, and is usually limited in its size. This will always play from the beginning, even in the same call. If you need to change your message or music you will also need to give your service provider a new file for them to upload.
How is Captivate different?
Captivates unique software solution "connects" with your telco's platform and presents a "loop" of audio that plays to callers from a different point each time they are transferred or placed on hold. Additionally, there is no practical limit to the duration of audio you can have.
But, we don't put calls on hold.
The fact is that transferred phone calls are put "on hold" and hear your phone audio while phone call waiting to be picked up. Captivate has data showing that the average on hold time for over 900,000 calls transferred/placed on hold is 60.53 seconds.
How do I start improving my Australian business phone services?
Captivate will require assistance from your Australian phone company.  An email to your Account Manager at your service provider, with support@captivateonhold.com copied in requesting that they work with us on your behalf is all that's required.
 Who do I call if my phone messages stop playing?
Captivate delivers your phone audio directly to the hosted voice platform, which is then delivered out to your location(s). Phone us on Email us at support@captivateonhold.com should you need assistance.
 Can I plan my messages in advance?
A great part of Captivates capabilities is the ability to date and time the playing of your audio in advance. So, you can email us your marketing plan for say, the next six months, with matching audio to Captivate including start and stop dates…Captivate will upload and…job done!
How do I change my messages?
Email Captivate your revised audio or script with start and stop dates if required
Do I get to choose my music style?
As part of the service, Captivate has a library of over 30,000 standard music tracks to choose from. Email: studio@captivateonhold.com with your preferred phone music on hold genre. Captivate will reply with some sample music tracks for you to choose from.  Alternatively, you can supply us your selected music tracks.
How often can I change my audio?
As often as you wish.
Can I play different messages at different locations?
Yes, Captivate can deliver different messages to different locations.
Your phone technology services are "cloud-based" but where is it really?
We use data centers located in Tokyo, Dallas, Cape Town, London and Perth (Western Australia).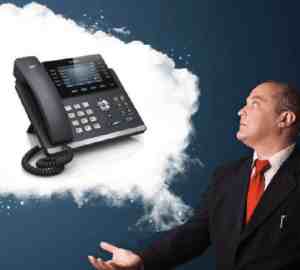 How soon will the new phone audio I supplied start playing?
Captivate will have the new promotions playing at the required locations the next business day.
Whom do I contact to add an additional location?
Contact Captivate first of all, and then your Australian phone company. Your phone company will need to provide Captivate with additional information and Captivate will need to have new audio ready for when the location opens.