Australian Phone Audio On Hold Managed Solutions
Offering campaign design, message production, client and technical support as well as providing the most up-to-date technology and know-how, Captivate On Hold offers you a seamless experience so that you can relax while we do the hard work. No more reminding staff to change the messages or hounding IT to swap out the file. Captivate On Hold does it all for you.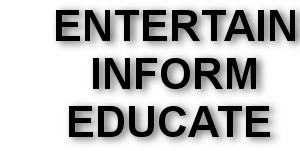 Scalable, Strategic Solutions for Australian Business
Whether you run a small Australian business or a multinational enterprise with geographically diverse sites, Captivate On Hold has the technology and expertise to make the most of your On Hold messaging.
Compatible With ALL Phone Platforms
Whether you're using an on-site PABX or a hosted voice platform in the cloud, you can be confident that Captivate Connect will deliver your branded content to any telephony platform – and it will sound great!

Once Your Audio is Produced In Australia
Our Work Has Only Just Begun. From there we transition into automatic audio support mode where we continue to provide our famous great audo services such as on-hold messages, on-hold music, in-store radio, cloud-based in-store screens advertising, etc

A Dedicated Australian Team
All Australian staff are focused on ensuring that your organisation receives all the support you need when you need it. Dedicated Australian based teams handle the creative, production, installation and customer support, ensuring you'll be in great hands.

Proactive Marketing
On Hold Messages need to stay fresh and be interactive to be effective. Captivate On Hold touch base at regular intervals to discuss updating your On Hold campaign to address your current marketing goals.