VOICE ACTIVATED AUTO-ATTENDANT SERVICE AUSTRALIA
Make your voice phone platform mobile friendly to improve customer experiences.
Captivate Connect uses world leading voice recognition technology to recognize voice response commands using phones such as 'Sales' or 'Support' or 'Staff names'.
Now that more than 50% of all phone calls in Australia are made from a mobile phones, remove the frustration of "Press ONE for sales or TWO for support… etc" Easier on a mobile phone is to speak voice command options rather than missing audio while taking a caller's phone away from their ear to press buttons.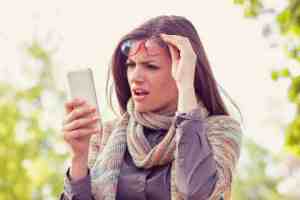 Not having to remove a mobile phone from the ear to see how to locate the keypad, then press a number and return the device to the ear to listen to the next command is a positive experience. Remember Customer Experience is the sum of all positive interactions with the business minus the negative ones. Replacing cell phone tapping options with cell phone voice commands removes a negative customer experience on Auto-attendants and Interactive Voice Response commands. It will improve Customer Experiences.
This same voice recognition service extends through the Captivate cloud communications suite of Customer Experience (CX) solutions allowing for easier navigation through the music on hold selections on Jukebox, the answers to the Quizzes as well as the In-Call Surveys.
Customized, current messages that can be changed across multiple locations, automatically, at any time.
In the Age of the Customer, it is essential that we provide an easier and faster way for customers to do business with us. Australian cloud communications services such as IVR is a quicker way and with Captivate Connect – it becomes easier too. Voice recognition software in the cloud is a lot better these days so ask us about it. Try before you buy.
The ROI is improved Customer Experience which in turn improves sales.
---