AUSTRALIAN MARKET RESEARCH BY PHONE
The voice of Australian customers is the best tool to judge the success or otherwise of a business marketing campaign, service or contact center interaction. With the rapidly falling responses to customer surveys, Australian business are looking for new and innovative ways to record the Voice of the Customer.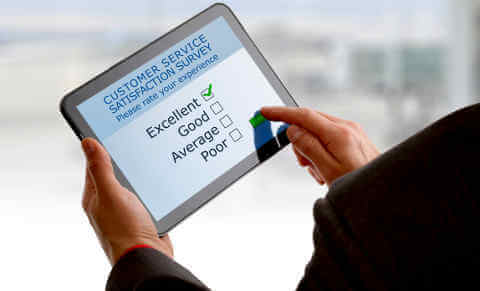 The success of Survey Monkey and suchlike has enabled all levels of business to conduct surveys which have overburdened the public with survey after survey. Time poor customers in Australia are limiting the number of surveys they do without being compensated for their time.
Captivate Connect provide a phone voice survey service in Australia that can be run during the phone call waiting time or while their phone call is 'on hold. Hence we are not asking for any additional time of the customer, merely utilizing the time previously wasted listening to boring and repetitious muzak or ads.
Australian market research by phone survey can be conducted mid phone call, before connection or if you prefer to monitor the contact center service delivery – at the end of the phone call.
Captivate Connect has expertise in the design of the market research phone surveys. We always keep phone surveys short so customers do not tire of responding. We write the survey, record the question(s), upload it into the phone system and switch survey off and on as requested.
The market research phone survey results are compiled and are sent to your business weekly by email.
---